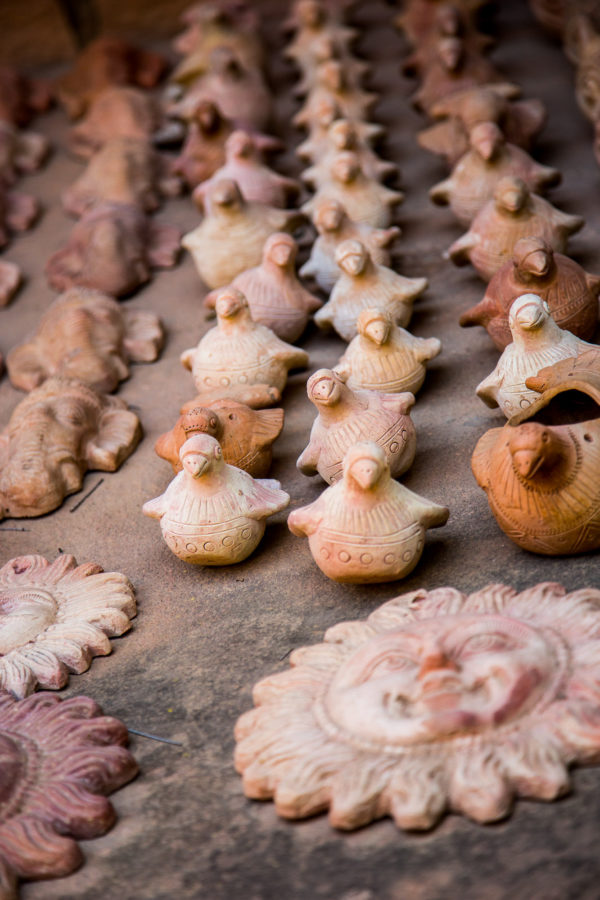 As I walked around exploring Manvar resort in Jodhpur, Rajasthan, I came across a shop selling some cool local handicraft items. The clay pigeons lined up in a row were very aesthetic, and I tried a few shots at capturing this.
A small tip, if you don't have a lens which has a wide aperture (f/1.8 etc) and rather stuck with the common f/4 or f/5.6 aperture, you can still create depth of field by a simple trick. Zoom your lens to the maximum optical level, like I did at 105mm and then get close to the subject.
I prefer not to create a huge dept of field which renders most of the portion of the snap useless as its blurred, something I used to do before but don't like it now. A soft trailing one like in this picture seems much better.
Clicked using 5D Mark III Camera with 24-105mm L series Canon lens at 105mm f/4.0